8 Replies
An old member here's father designed those toys, the Kenner 1979 ones, or so he claimed anyways. So cool.


I love how Bishop looks like Max Headroom (in the 3rd vid) LOL!!




The kenner 1979 figurines were very big, 17 inches. Really cool.
It looks amazing @TANKGIRL. I am impressed at the details on the figurine. The top of the head is transparent and gives it a more realistic feeling. Now put it up against the large and classic Boba Fett doll in a fight.
How about this Rubi ? : )



Star Wars vintage Boba Fett commercial



\"My God, its full of stars\" David Bowman
Member
123 Posts
Posted Dec-17-2012 6:39 AM
Cool toys Tank. I don't even remember seeing them as a boy. I imagine that the Alien would have been expensive.
Fun for the whole family.... "Buy the chest-burster now - host not included...."

The Kenner Alien with it's see-through cranium was mega! Sadly, I still haven't got one. Probably couldn't afford it anyway!

THE TRUTH IS REDACTED FOR YOUR PROTECTION
www.scified.com/site/the-den-of-the-lone-gunwoman
Member
387 Posts
Posted Dec-18-2012 10:28 AM
I cannot remember seeing the commercials as a kid, but the announcer's voice sounds so familiar!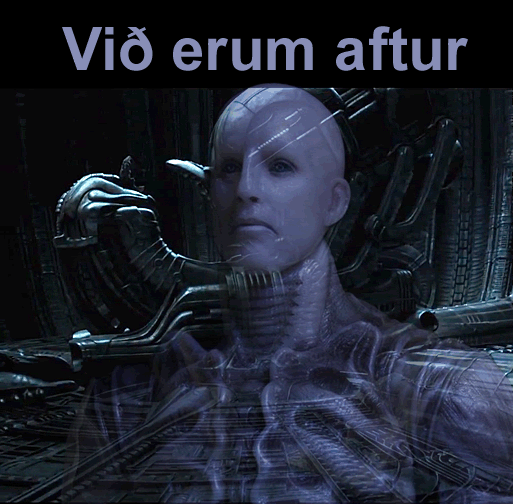 Member
88 Posts
Posted Dec-18-2012 9:36 PM
i have a vinyl model which is very similar to the kenner action figure. its pretty cool but i lost the rubber part that covered the top of the head at some point... i keep hoping it will turn up but somehow i think its gone forever...
After the parent groups got the first Alien figure banned,you could find them in bargain bins for $10.00. I think they retailed for $30.00. I never owned one....mom wouldn't allow it

I've seen complete 79 Alien figures on Ebay going for $400-$500.
This link shows one WITH its factory box currently on Ebay....check out the reasonable pricing

Alien figure Ebay listing...with box